Photo by Stefan Marquardt
November 2017 Commercial Interior supplies was opened. It was established by the former leading lights and innovators of the Interiors Industry in Ireland. The only Guaranteed Irish company owner managed by 3 individuals with over a 100 years' experience between them. Philip McMurray, Eugene Bermingham and Niall Murphy. It's business owner to business owner on all daily transactions offering a unique understanding and high expectations demanded by the customer. Having set the very successful template for the industry back in the '90's which others have tried to emulate Commercial Interiors Supplies once again leads the way in service and personal touch.
Prompt courteous phone and trade counter attention with no delays from our experienced warehouse team with assisted van/truck loading from 7am Monday – Friday.
Experienced technical support and speedy project pricing on the full range of Ceiling/Drylining/Insulation products.
Down through the years our offering has always been about the customer its simple! Going the extra bit to ensure the customer expectations/requirements and met and often exceeded. Once the customer is happy we believe we have done our job with a little fun thrown in for good measure.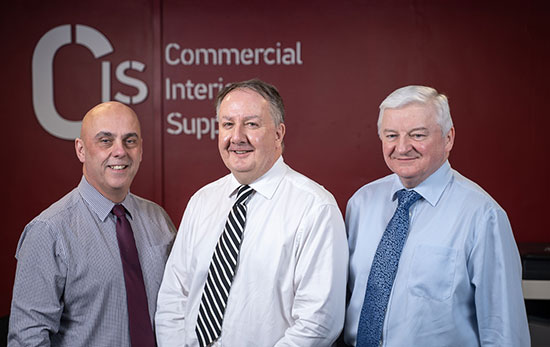 Commercial Interior Supplies – "Where Service Matters"
What our clients say about us
John Rattigan of Rattigan Ceilings - Knock, Co. Mayo.
We have bought materials from CIS since they were founded over a year ago. We have found them to be very efficient in dealing with their customers. With the vast experience that Eugene and Phillip has, they can deal with anything to do with Partitions and Ceilings. If I needed any information or to sort out a problem all I had to do was phone CIS and it would be sorted without delay.